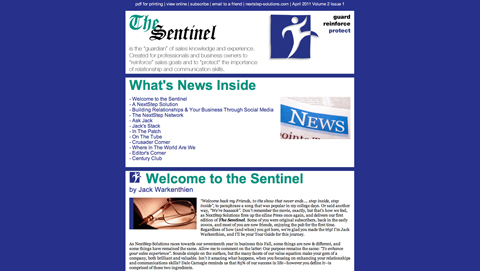 NEXTSTEP SENTINEL
HAVE YOU SIGNED UP FOR OUR NEWSLETTER?

Sign-up to the right to make sure you do not miss a single edition the week it comes out. Below is a list of previous issues:
---
Copyright © 2013 NextStep Solutions, All Rights Reserved.
- Jack Snack -
"The best teachers are ones whose life is the text."